News
Wednesday, Jul. 22nd, 2015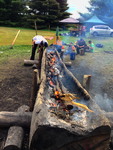 Potsdam Anthropology Professor Dr. Tim Messner is teaching a summer class on how First People of Potsdam might have... MORE

MUSEUM HOURS: TUESDAY THROUGH SATURDAY 10AM TO 4 PM
NEW EXHIBIT: SUNY POTSDAM THROUGH POSTCARDS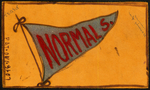 In 1866, the New York State Legislature established new "Normal Schools", and Potsdam was chosen to be one of the first four locations for these schools because of its history of academic excellence. A Normal School was a school created to train high school graduates to be teachers. Its purpose was to establish teaching standards, or norms, hence the name. Originally, the normal school curriculum lasted three years, and later they became known as teachers colleges.
By 1886, the Potsdam Normal School became the first institution to offer a normal teaching course for public school music teachers in the United States. Founded by Julia E. Crane, the Crane Normal Institute of Music continues to this day as the famous Crane School of Music, a national leader in the field of music and music education.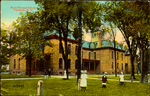 SUNY Potsdam was known by many different names over the years. After becoming the Potsdam Normal School in 1867 (PNS), it became known as the "Potsdam State Teachers College" (PSTC) in 1942, the State University Teachers College at Potsdam (SUTCP) in 1948, the State University College of Education at Potsdam (SUCEP) in 1959, and the State University College at Potsdam (SUCP) in 1961.
The name "SUNY Potsdam" in use today reflects all of the many diverse curricula now offered by the University, not just in music and teacher education.
The SUNY Potsdam postcards in this new exhibit date from 1905 to recent times.
CURRENTLY on EXHIBIT PORTRAITS OF POTSDAM PEOPLE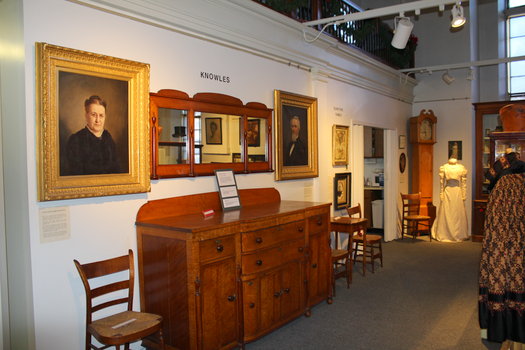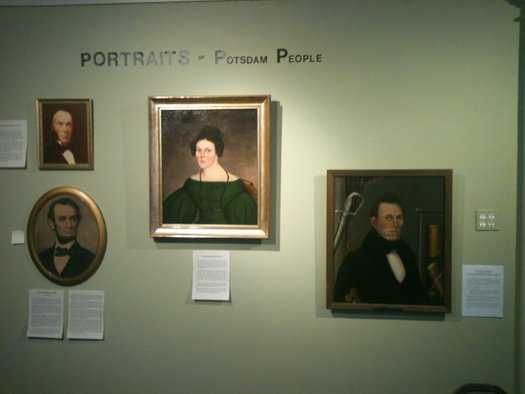 The portraits from the Potsdam Museum Collection featured in this exhibition date from c. 1780 (the silhouettes of Mr. and Mrs. Paul Raymond) through c. 1960 (the photographic portrait of the Peck family children), though most are from the 1880s-1920s. In many cases, we have contextual information about the lives of the individuals depicted in these portraits. Sometimes we have portraits of multiple members of a single family, from which we can trace a set of relationships. In other cases, the portrait itself is the sole s
ource of information about the subject.
All Portraits serve to make the sitter, however distant in time, present before us: the gaze of the subject, which once met that of the painter or photographer, meets our own and invites us to recognize the person before us and to imagine his or her personality and life.
NOTE: You can enlarge the images and font on this page by holding the CTRL key and plus-sign(+)
(CTRL and minus-sign (-) will reduce the size back again)

RESEARCHERS: If you are traveling a distance to do research-please call ahead to be sure we will be open, we are experiencing a staffing shortage. ALSO, please call to ask what we have in a family folder, sometimes it is one obituary from a newspaper, other folders may have personal letters, etc... thank you! (315) 265-6910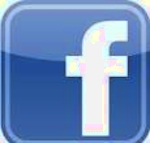 When you're finished exploring here, check out our Facebook Page!