News
Friday, Feb. 27th, 2015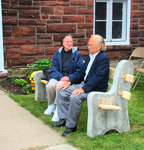 An oral history interview with Beverly Washburn was done by a Clarkson University student in 2011:
... MORE
CURRENTLY on EXHIBIT

PORTRAITS OF POTSDAM PEOPLE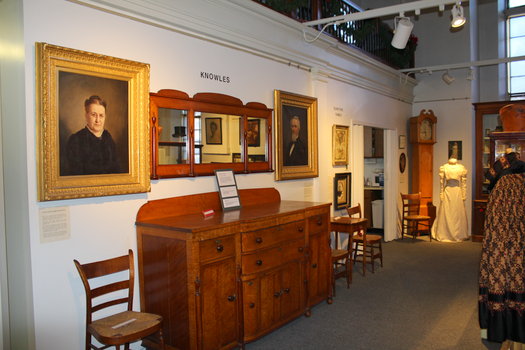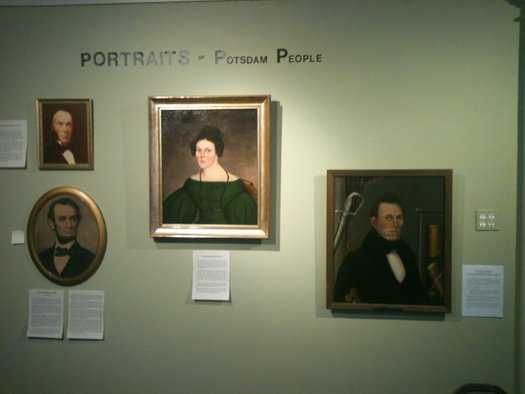 The portraits from the Potsdam Museum Collection featured in this exhibition date from c. 1780 (the silhouettes of Mr. and Mrs. Paul Raymond) through c. 1960 (the photographic portrait of the Peck family children), though most are from the 1880s-1920s. In many cases, we have contextual information about the lives of the individuals depicted in these portraits. Sometimes we have portraits of multiple members of a single family, from which we can trace a set of relationships. In other cases, the portrait itself is the sole s
ource of information about the subject.
All Portraits serve to make the sitter, however distant in time, present before us: the gaze of the subject, which once met that of the painter or photographer, meets our own and invites us to recognize the person before us and to imagine his or her personality and life.
EXHIBIT: VINTAGE CHRISTMAS POSTCARDS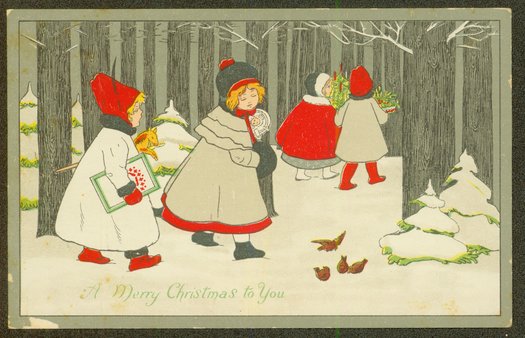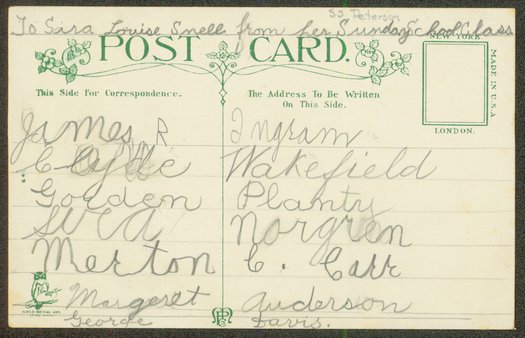 A new exhibition, "Merry Christmas! A Selection of Postcards from the Potsdam Public Museum Archives", now on display represent a wide cross section of the major artists and companies that produced postcards during what was known as the "Postcard Craze" era that lasted from 1905 to 1915. This was a period in the United States during which millions of "penny postcards" were produced and sent at all holiday occasions

Many of the postcards in this display were sent to members of the Snell Family of Potsdam. The back and front of the postcard shown is part of the outstanding "A Merry Christmas" set printed by the Gold Medal Art Company, circa 1912, and published by the Midland Publishing Company of New York City. Gold Medal's distinctive "owl" logo appears on the back in the lower left corner. This postcard was given to Sara Louise Snell from her Sunday School Class: James R. Ingram, Clyde Wakefield, Gordon Planty, Svea Norgren, Merton C. Carr, Margaret Anderson, and George Davis.



NOTE: You can enlarge the images and font on this page by holding the CTRL key and plus-sign(+)
(CTRL and minus-sign (-) will reduce the size back again)